A Cold Season special edition hardback
Coming in March 2012 – those clever people at PS Publishing are producing a signed, jacketed hardback edition of A Cold Season, with a print run strictly limited to 300.
A preview of the artwork is below: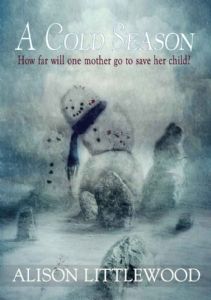 It's available for preorder at the PS Publishing website now.
Here's a quick round-up of some videos up on Youtube!
Earlier in the year I spent some time at the Quercus offices, and the lovely Caroline and Mark filmed some video interviews with me. In the first, I'm talking generally about A Cold Season:
And in the next I'm talking about some of my favourite writers.
Going back a bit further, I spent some time at the Manchester Independent Book Market last year, and read out a short story called The Little Magician in the middle of Saint Ann's Square:
And then of course there's the trailer for A Cold Season, put together by the very talented Mark West.
Happy watching!
It was really nice to go in to Radio Leeds again last week, to talk about how A Cold Season has been picked for the Richard and Judy Book Club.
The programme is available on Listen Again (but only for a short time!) – my slot starts at 1 hour 43 minutes and was on 10th January:
http://www.bbc.co.uk/programmes/p00fjn13
Here's a pic of me with the lovely Wes Butters:
And here's a pic of me with the equally lovely Adam Pope, when I was a guest on his show in the summer to talk about getting a book deal: